I Regret To Inform You That The Ergobaby Omni 360 Baby Carrier Outperforms All Others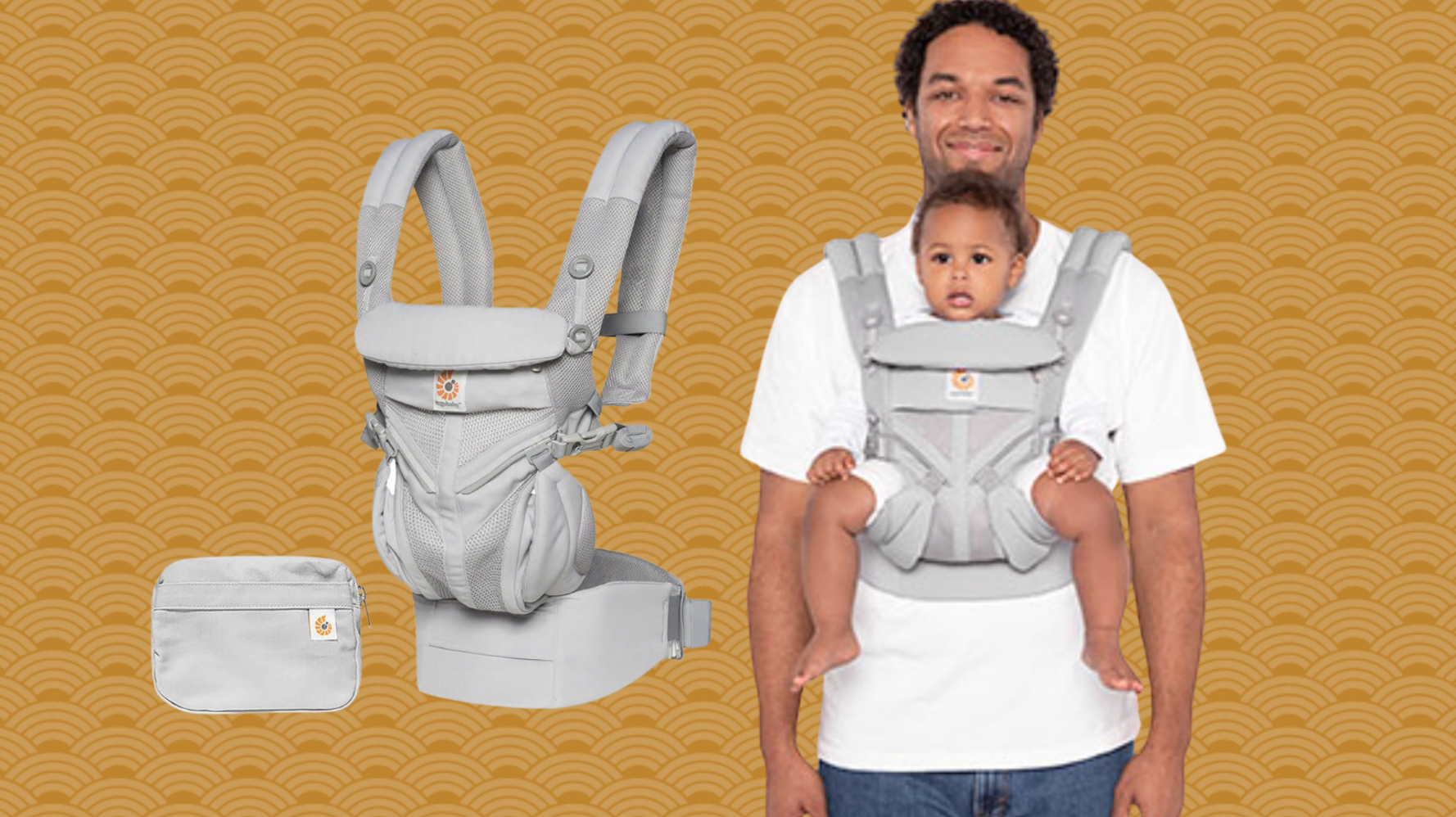 If there's something in this world that people have strong opinions about, it's baby and parenting gear. It can be stressful to decide which of these seemingly basic items is best for your family, and for good reason: The stakes feel really high when you're trying to make the right choice for your child's comfort and safety.
But I'm here to make your life a little easier in regard to one must-have parenting item, the baby carrier. I regret to inform you that despite the hefty price tag, the Ergobaby carrier reigns supreme.
And what, you may ask, qualifies me to make this pronouncement? Prior to being a full-time writer, I worked as a baby nanny in both Los Angeles and New York City. I even spent a few years working as a travel nanny, traipsing the globe from the fjords of Norway to the Sahara and beyond with a baby strapped to my back. I love babies, and the only thing I love more than babies is baby stuff. Baby books, baby toys, baby products — you name it, I've got an opinion.
And after almost 15 years of taking care of wee ones, I've tried just about every baby carrier on the market. And although the market is flooded with baby-wearing options, I found that none were more versatile, easier on my back and hips, or more breathable and comfortable for babies than the Ergobaby carriers.
Ergobaby's all-in-one Omni carrier is newborn-ready, so you don't have to worry about waiting until a baby hits the 4-month mark to safely tote them around. It grows with your child from week one until they are 4 years old, so you can rest assured that you will get your money's worth. And not only are you saving money by not having to purchase alternate carriers, but you are reducing clutter in your home and waste on the planet.
This ergonomic carrier is breathable and lightweight while still providing much-needed lumbar support that relieves back pressure and strain — and ensuring that your baby's hips and legs aren't being compromised. You can wear your baby in four different positions with the Ergobaby: front facing in, front facing out, on your hip and on your back. The shoulder straps can be used regular or crossed, depending on which feels best to you.
The Omni also comes in multiple colors and patterns, so you can match your own aesthetic and still feel vaguely like yourself while toting around your little sweetie. Another great feature is how adjustable it is, fitting all sizes and body types. Everyone from your partner to your babysitter or parent can share the Omni without feeling uncomfortable or restrained. It also comes with a large removable storage pouch and a UPF baby hood that provides both sun protection and privacy while breastfeeding on the go. If it gets grimy, you can just toss it in your washing machine.
If you're working on a shopping list or baby registry, I highly recommend adding this top-quality baby carrier. Your back will thank you for years to come. But if the Omni is currently cost-prohibitive, I've included a few other options below, starting at just $23.49.
Baby K'tan original baby carrier
I would be remiss not to include the original Baby K'tan carrier. It is buckle-free and feels more like a wrap than a traditional carrier, but it provides the same kind of support and versatility as the Ergobaby. I found it wonderful for newborns, quick errands and when I needed to throw on a coat over both myself and the baby. It's made of natural soft cotton and is a cozy way to snuggle with your little one. It's also machine-washable and dryer-safe.
Babybjorn baby carrier
Babybjorn's soft, small and simply designed carrier is a lovely option for those seeking a very slim-profile carrier. It's especially great for transferring a sleeping baby to their cot, as you can just unclip the entire front part and ease them out without disrupting their slumber.