What NOT to Do When Sending a College Care Package
4 min read
Sending a care package to your college student is one of the easiest ways to ensure they still feel all the love and attention you're desperately missing showering them with IRL (because nothing says "I miss you" like eight bags of Goldfish crackers). Whether you're a crafter or a baker (or none of the above), it's easy to put together a great college care package that will make your child smile. However, it's just as easy for that care package to become a box of good intentions.
(Pro tip: frosted cupcakes do not ship well in a Tupperware container, no matter how secure you think you've made them.)
When my daughter was in college, I loved making every box I sent personal and fun, even if it was just sticking colorful notes with funny, ridiculous poems to the inexpensive bags of snacks. Whatever I thought would make her day brighter —even if it was silly — was worth including. But while my care packages were mostly wildly successful, there were still some definite misses (see: frosted cupcakes).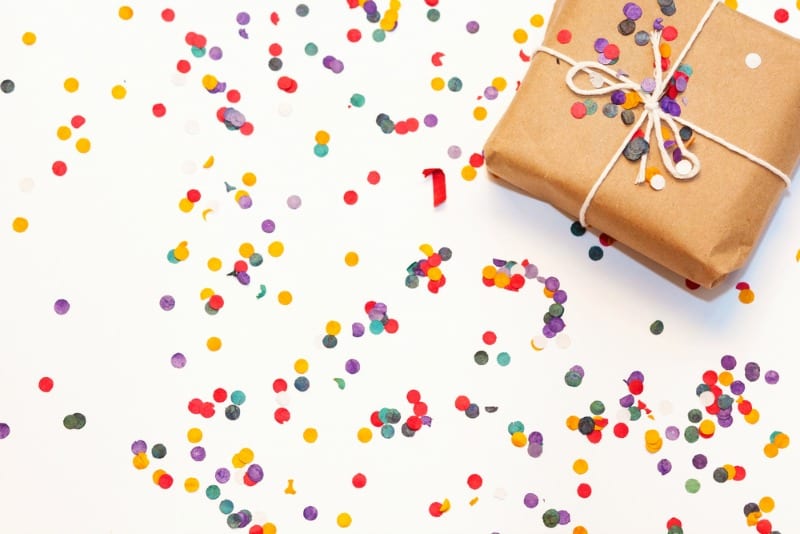 Hey, your child isn't the only one learning as they go, right?
Don't want to get a failing grade in College Care Package 101? Here is a list of things I'd recommend avoiding. (Although failing at #6 is a win in my book.)
10 things not to do with a college care package
1. Don't think your college care package has to be perfect or full of expensive items.
Sure, it's fun to get together with other moms and put together Pinterest-worthy packages stuffed full of things that will make your kid say wow (and possibly check the return address to see who sent it), but they'll like a surprise package of Oreos and some fuzzy socks from the dollar store every bit as much.
2. Don't ship it to the wrong address.
Trust us; it happens. And while I'm sure the people at your child's previous address will love getting a box full of snickerdoodles and EOS lip balm, you won't be as delighted. Your child will likely change addresses yearly, so update your contact list. And especially if you're sending something straight from Amazon, double-check the "ship to" section each time. I may not know someone who sent their kid's box back to themselves.
3. Don't wait until the last minute.
Lesson: If UPS has delivered every care package you've ever sent in two days or less, the one time you rely on that same delivery speed (i.e., your daughter's birthday), there will be a snowstorm on I-94 that will delay the box until the non-delivery weekend days, and she will have nothing to open on her birthday, which will make you far more upset than her. If the box is timely, send it early.
4. Don't send things that will leak.
They will leak — the end.
5. Don't send perishables.
See #3. If you must send homemade treats that will not be edible if there is a snowstorm on I-94, send them by two-day mail or overnight. Sure it's expensive, but is there really a price on your famous — and his favorite — seven-layer cookie bars?
6. Don't eat the bag of Tootsie Rolls.
Buy a second bag. Don't kid yourself.
7. Don't forget to add personal touches.
Sure, your kid will be thrilled to open a box full of his favorite things, but don't think that just because he's a big boy now, he won't love a personal note … or five. A quick Internet search can lead to some great puns to stick on candy, etc. A note telling him you love him to pieces stuck on a bag of Reese's Pieces is sure to make him smile…or groan. #missionaccomplished
8. Don't forget the roomies.
Whether it's because of your generosity because you know that not all kids' parents have the time or the means to send care packages, or even if it's because you want to be the cool mom, always throw in a family-size package of cookies, an extra face mask, or a few more bags of sour patch kids for her to share with her roommate. It might mean a few extra bucks, but including the roomie (or the friend across the hall) in even a small way is a priceless gesture.
9. Don't forget the free ride.
Gift cards are a super easy way to send a little boost, whether for a latte, a sub sandwich, or even a free ride. Uber has gift cards you can now buy online or at retailers like Target. Filling their bellies and getting them home safely means everyone sleeps better, right?
10. Don't worry about being lazy.
If the thought of buying treats, finding a box, and packaging everything up so it doesn't leak, smoosh, pulverize, or break makes you sweat, don't. Amazon has a variety of care packages that are a vending machine lover's dream, and you can easily avoid every failure listed above with one click!
The bottom line is this: Anything that you send, and however you send it, will be well received (as long as it gets there, of course). Frosting can be licked off the top of a Tupperware lid, cookie crumbs can be eaten with a spoon, and a fuzzy pillowcase soaked in body spray just smells better. Those things won't last anyway, but the love you put in the box will.
You Might Also Want to Read: 
College Care Packages From Home: 50 Great Ideas